Who we are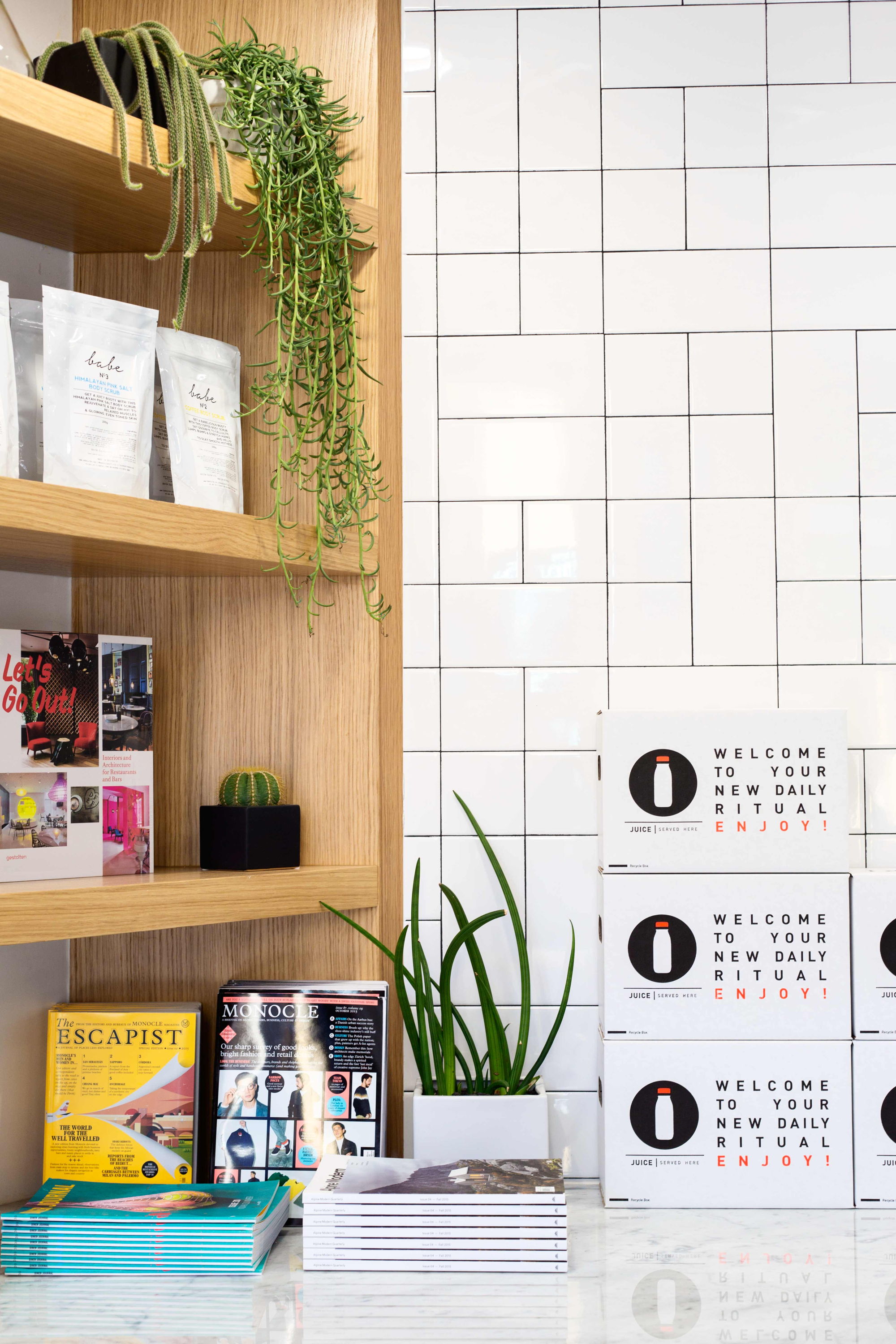 Convention is a concept for the masses. Never Conventional is for those who ask for more. From the nutrient dense produce from some of our hand-selected local, biodynamic farms, to our state-of-the-art arctic cold-press, zero-waste facility - we are Never Conventional. Our certified non-gmo juice is nourishing, satiating and never cut with cheap fillers.
How are you feeling? That's the question that will greet you at one of our locations. Don't be thrown off by the award-winning design or the impeccable retail partners on our shelves, like Aesop among others. You're entering a friend's kitchen, greeted by health enthusiasts who curate selections to fulfill exactly what you need that day.
Find out for yourself why we have a cult-like following; as sipped by Emma Stone, Olivia Wilde, Jane Lynch, Gwyneth Paltrow, and Woody Harrelson among others and as printed in Harpers Bazaar, Vogue, New York Times, InStyle.
OUR FOUNDERS
ALEX MATTHEWS
CEO & Co-Founder
British native, Alex Matthews is a branding aficionado. With over 10 years of advertising experience, as well as fashion and music savvy - it was only natural to migrate his sharp cultural aesthetic to Juice Served Here™.  A senior executive at the global denim giant, G-Star RAW, he culled his skills for large scale wholesale and retail execution. In his "spare time" he co-founded AgencyDJs, a company that uses music to connect brands with their audience, servicing elite clients, such as Topshop, Lacoste and Mac.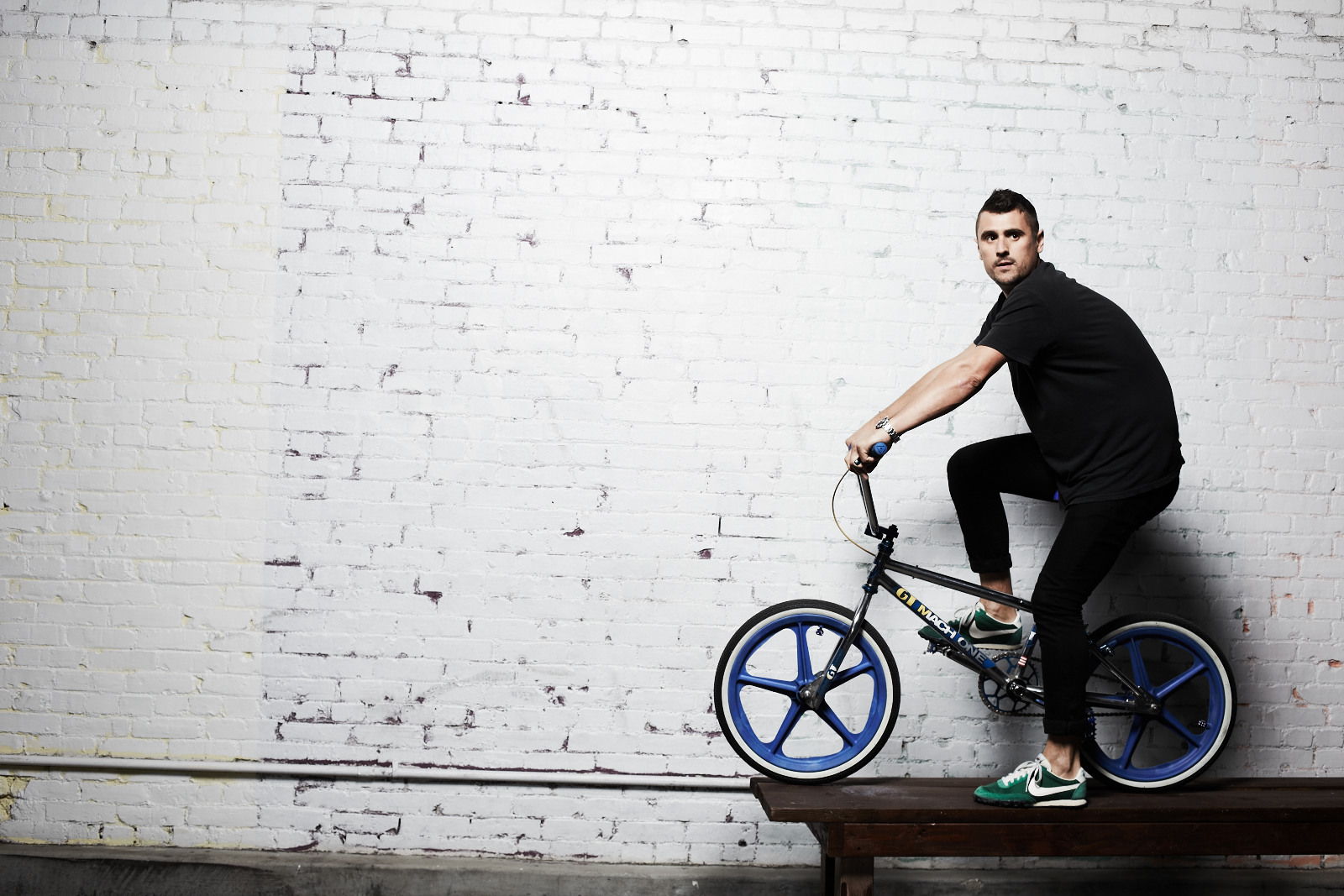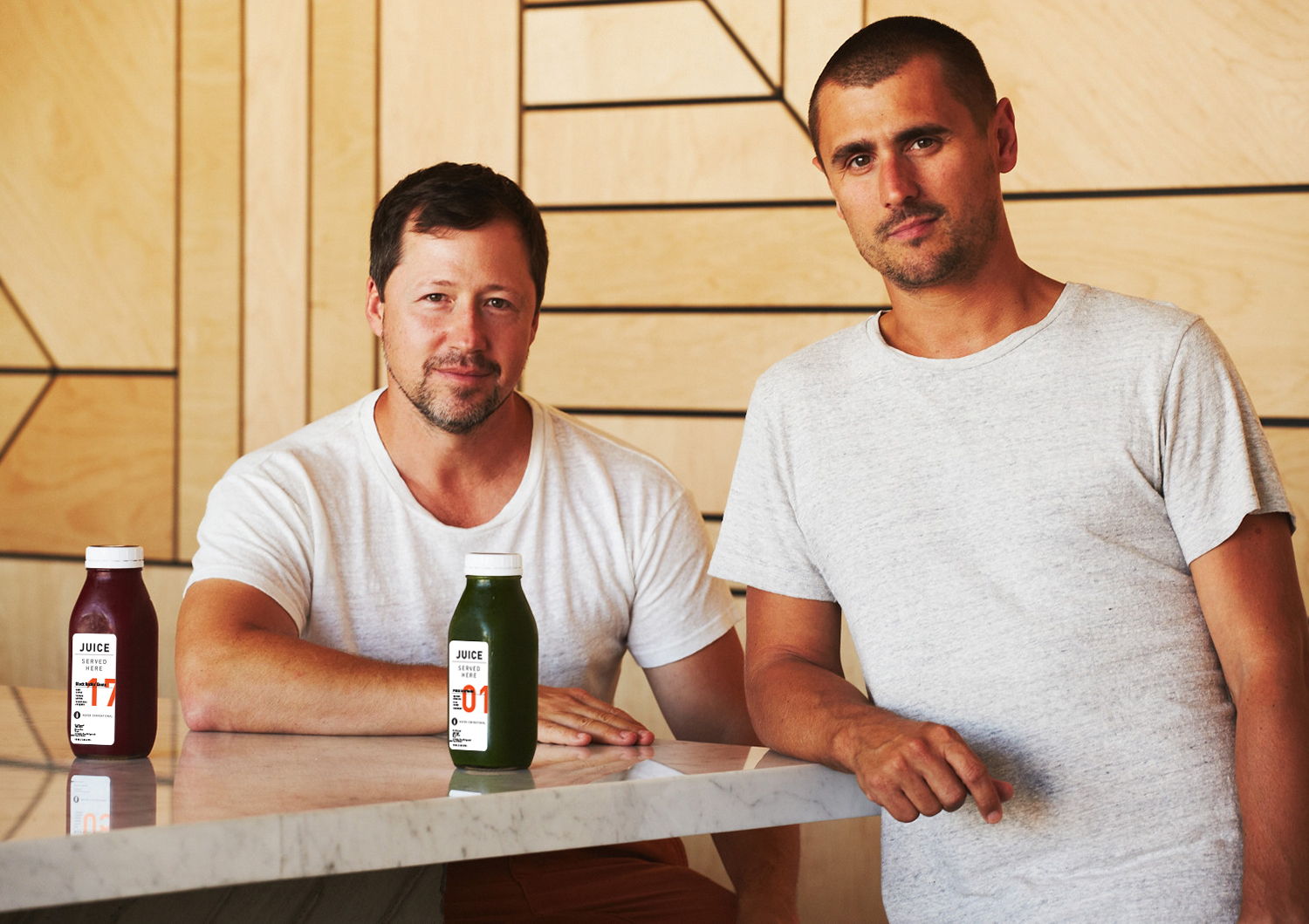 GREG ALTERMAN
Co-Founder
A serial entrepreneur, Greg founded his first company, Alternative Apparel, straight out of college, right out of the trunk of his car. Alternative has grown from those humble roots into a 75 million dollar brand with international locations spanning from Toronto to Tokyo, garnering constant press and a cult like celebrity following. His passion for health made his next business a natural next step. Inspired by his inability to sit back and watch the nutrition desert take over our food landscape, he had to do something.  With that passion in mind, he and partner, Alex Matthews, co-founded Juice Served Here™.
BIRTH STORY
Founded by Alex Matthews & Greg Alterman, two fashion industry heavyweights who were driven to innovate how we Drink Ourselves Clean. Juice Served Here is what happened over breakfast one day, when Alex met Greg, and fashion met health, and they hit it off, spectacularly.